A well-maintained functional furnace can keep your home comfortable throughout the winter season. At some point, however, when problems with your heating system come up, youll need to think about whether having it repaired again would be best for your home, or if a replacement would be the better option. Here leadingAC companyPoormans Heating & Air lists some questions to help guide you in deciding what's the best option for your home.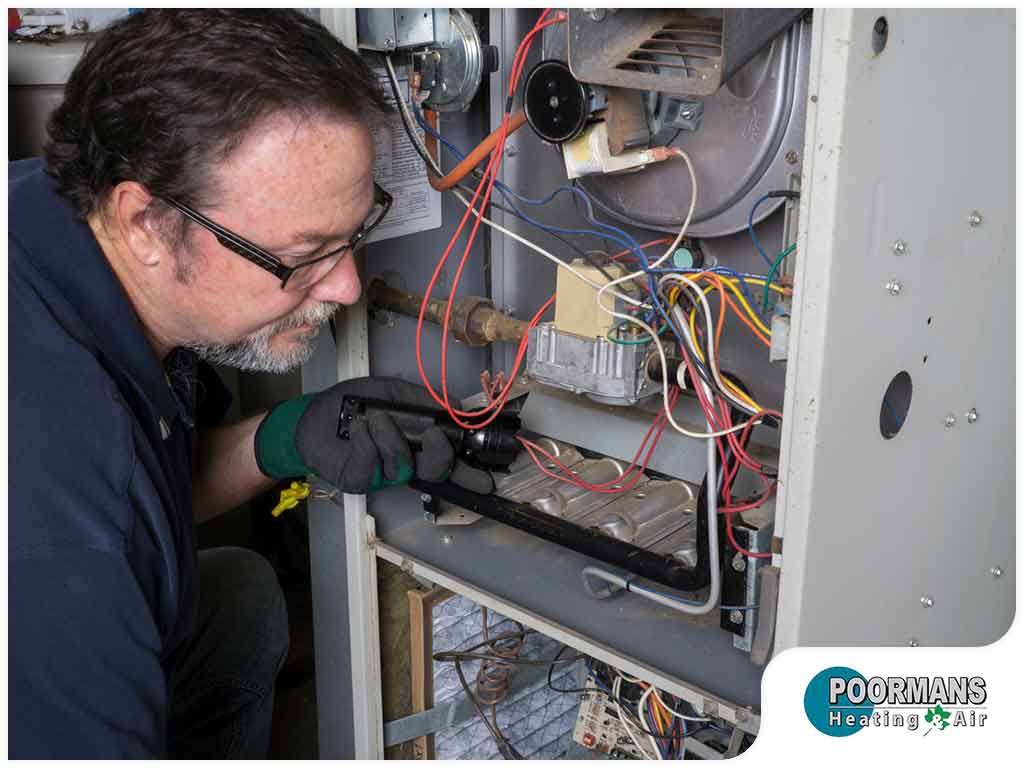 Q: How long have you had your furnace?
On average, a furnace can last anywhere from 10 to 20 years. If you have, for instance, an 18-year old furnace that's had to be repaired a few times over the years, start thinking about giving your home a new heat source.
Q: How many times have you had it repaired within the past year?
If your need for heating andAC repairhas become more frequent over the past year or so, you may need to consider getting a replacement system. It may be more cost-effective to get a new furnace if the combined expenses of multiple repairs will end up being nearly as much or equal to the cost of purchasing a new unit.
Q: How often have you had your furnace inspected since you had it installed?
If you havent been paying attention to your furnace over the years, you may have missed out on chances to prevent it from breaking down early. Your furnace can last longer if you have it inspected regularly. You should also have a certified expert like Poormans Heating & Air conduct the inspection for you.
Q: Has there been a significant increase in your energy consumption?
When HVAC systems aren't in top condition, they become less efficient and require more energy to function. Your furnace might be causing you to pay more than you need to on your energy bills. Getting a new furnace may be a more cost-effective option to help keep your indoor temperature consistently well-regulated.
If you need further guidance on either repairing or replacing your furnace at home, get in touch with the topheating and cooling companyin the area, Poormans Heating and Air. We've been providing affordable, high-quality products and services since 1978, so you can be assured of our expertise. Set an appointment with us by filling out our contact formhere. You can also reach us at (260) 422-3534.