CALL THE HVAC PROFESSIONALS
Our HVAC professionals are industry leaders in commercial equipment, controls, and services. Poormans Heating & Air provides cutting-edge energy solutions that will impact your business in ways you have never imagined. Your success is our goal. With industry-leading expertise, innovative equipment, and the latest technology, Poorman's can help your business operate better than it ever has before. Our clients have found that they have the capacity to run smarter and more efficiently. To operate more sustainably and cleaner. To realize better outcomes and provide more for those who live and work in your environments.

PROFESSIONAL HVAC INSTALLATION & MAINTENANCE
The HVAC pros at Poorman's are backed by decades of experience installing and servicing HVAC for small and large buildings, including:
MAKE YOUR BUILDING INTELLIGENT
Transform your building data into intelligence, and that intelligence into actionable insights to optimize performance and business outcomes – to impact your bottom line. Explore our intelligent building services that include top of the line Wi-Fi connectivity thermostats that allow you to monitor and control your building system anytime, anywhere.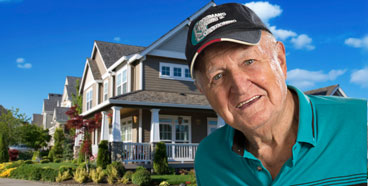 BACKFLOW CERTIFICATION
In water supply systems, water is normally maintained at a significant pressure to enable water to flow from the tap, shower, or other fixture to ensure safe drinking water through cross-connection control. Our technicians are certified under the American Backflow Prevention Association.
MAINTENANCE AGREEMENTS
After installing your HVAC system, Poorman's offers maintenance agreements to help you keep your equipment in top operating condition. Depending on the types of units you have installed, there's a Peace of Mind agreement that will meet your needs and ensure your equipment remains as safe and efficient as possible.
GET STARTED
Ready for a consultation on your HVAC needs? Reach out to us today by filling out a simple form or calling us at (260) 422-3534. We look forward to exceeding your expectations.