Where Comfort Solutions and Job Security Go Hand in Hand
We are a locally-owned, personable company with a compassion for providing our customers with the most comfortable and efficient products. Ready to put your HVAC skills to work with an industry leading team of professionals?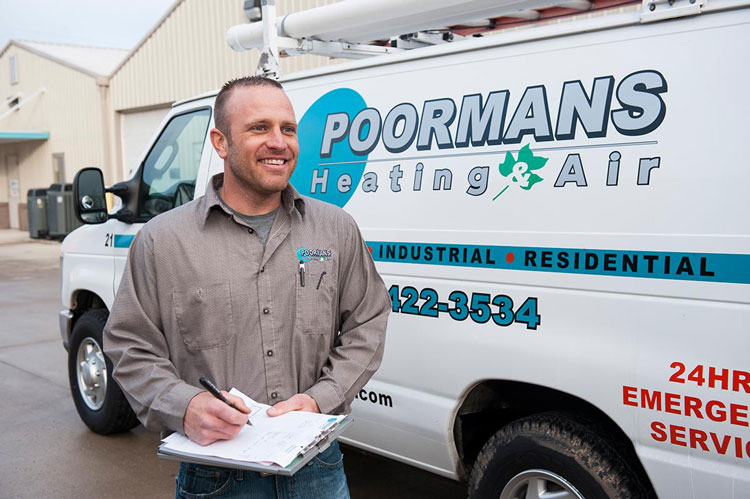 A LEADER IN THE HVAC INDUSTRY
One thing is certain when you work for Poormans Heating & Air you work for the industry leader. Teamwork, open communication, personal recognition, performance based rewards, promotion from within, and fun are all part of the framework that makes Poormans team of experts the best Fort Wayne has to offer.
There are exciting opportunities available. We are currently looking for a Plumber, Technician Apprentice, HVAC journeymen and a residential/commercial HVAC salesperson. If you are interested in joining our team of skilled technicians and craftsmen send us your resume: