Residential Services by a Premier AC Company
Poormans Heating & Air is proud to offer you comprehensive HVAC services and products. Our experienced technicians can design, plan and execute residential HVAC solutions for any home. As a top AC company in our area, we can help you with all of your HVAC needs from design, installation, replacement, repairs and maintenance. We believe in offering long-term value to our customers which is why we never cut costs and we only offer the best HVAC products in the industry.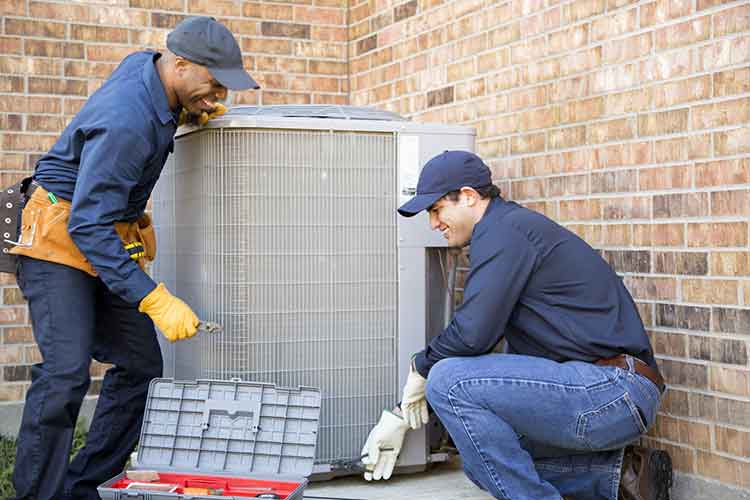 Why Choose Us as Your Heating & AC Company?
Our company has been in business since 1978 and we owe our success to our focus on quality. Our founder, Max Poorman, believed that his neighbors and fellow homeowners needed better HVAC services. At our company, we provide our customers with the most efficient and economical HVAC solutions possible by applying our unmatched knowledge, craftsmanship and skill.
We believe our customers deserve only the best and this belief affects everything that we do. Thats why we offer a one-year warranty on repairs, a 10-year warranty on parts for new installations, and a one-year warranty on labor. We work with only the best, which is why all of our technicians are background-checked, drug-tested and professionally trained. When they work on your home, our technicians will protect your belongings with tarps, keep their work areas tidy and wear shoe covers. We will treat you and your home with respect.
Our Services
Our goal during every project is to make sure that our customers are 100% satisfied by the end. As a leading AC company, we use state-of-the-art products with the latest advancements in cooling and heating technology. We want to be the heating and AC company you can trust with all of your heating and cooling needs. Some of our services include:
Air Conditioning
Installations
Repairs
Water Heaters
Contact Us Today!
Poormans Heating & Air can handle any kind of residential HVAC project. You can trust us to offer you the most efficient and affordable solution to your heating or cooling problem. Call us at (260) 422-3534 to learn more about our services and products or to schedule an appointment.