Heater repairand installation expert Poormans Heating & Air believes in the importance of heating your garage and having the right equipment to do so properly. Here are some notes on why the temperature of your garage is important and how you can adequately improve on it.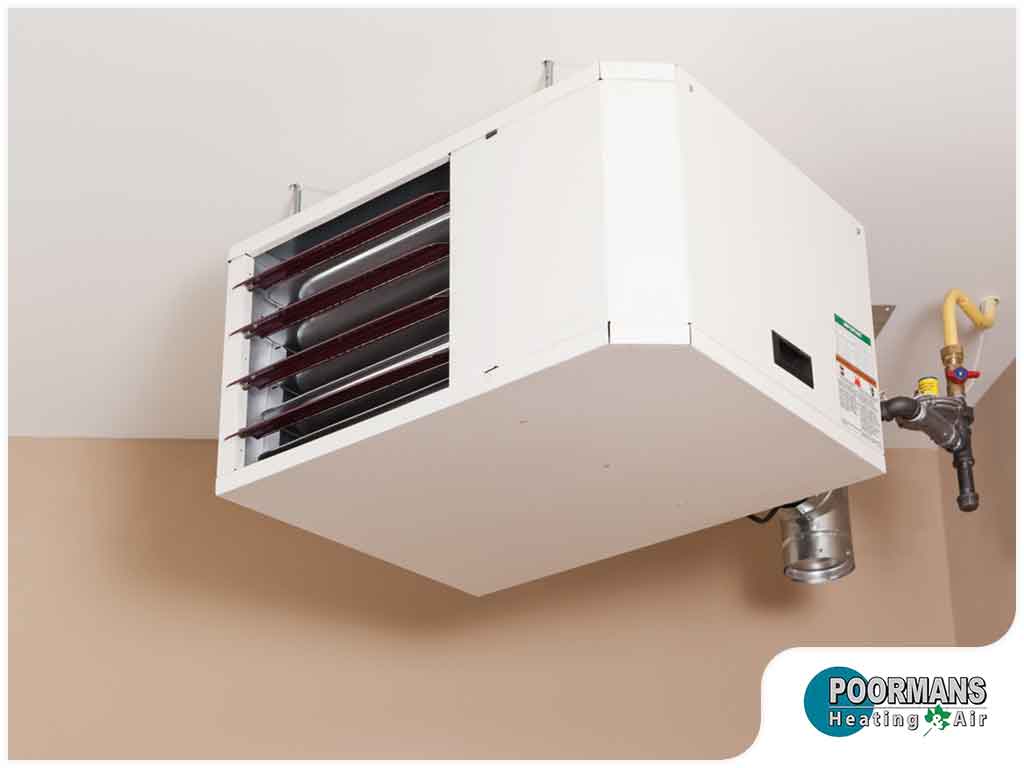 Reasons for Heating Up Your Garage
If you're one of many homeowners who treat the garage as a multi-purpose space – like a workshop, for instance – you should definitely consider installing an adequate heat source in it. An area with a consistently comfortable temperature can boost productivity, as opposed to a humid or freezing work environment.
Having a heated garage also ensures a better temperature inside the main part of your residence. If your garage has no heating equipment or has an older model installed, you may not get the results you want in terms of comfort and energy efficiency throughout your home. Consider your heater installation orAC replacement costas a way to have a home that's not just more energy efficient, but has better indoor air quality too.
Ways to Heat Up Your Garage
There are a number of solutions you can implement to achieve an efficiently-heated garage. Here are a few product type suggestions by Poormans Heating & Air that you can look into:
Geothermal.If youre looking for a recognized environmentally-friendly option, get a geothermal cooling and heating unit. They're also referred to as ground-source heat pumps. The Office of Energy Efficiency & Renewable Energy of the US Department of Energy has stated that geothermal pumps can cut energy bills by up to 65% compared to traditional HVAC units.
Ductless Mini-Split.As its name implies, this type of system has an indoor as well as an outdoor unit. The ductless mini-split system is ideal for a garage, as it doesnt need existing ductwork to be installed. Note that, as with any other outdoor unit, the compressor should have adequate clearance around and above it to ensure its efficiency.
Furnace.Gas furnaces are also a good choice for heating your garage. There are options for single-stage heating, two-stage heating or variable speed furnaces. Be sure to first have your home properly inspected so you can determine which type of furnace and installation method will work best for your garage.
Whether you end up choosing to do afurnace replacement, try out a ductless mini-split or get a new heat pump installed, make sure to have heating and cooling experts like Poormans Heating & Air help you out. We're a locally-owned and operated business with code-compliant and fully-trained technicians. Give us a call to schedule a consultation with our staff. Our number is (260) 422-3534.