Commercial HVAC systems are in place to address commercial heating and cooling requirements. To that end, there are certain objectives that must be met, which heating and cooling company Poormans Heating & Air discusses below.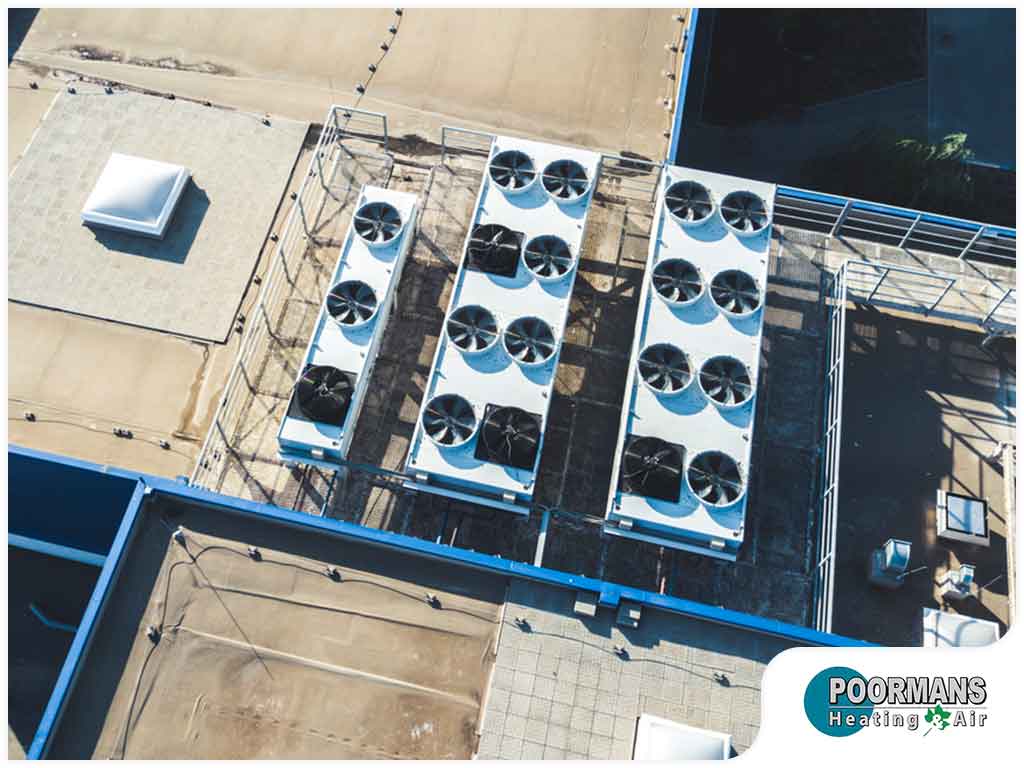 These objectives include:
Comfort
No matter the time of the year, comfort is essential to businesses. As the needs of the various structures differ, however, how this is achieved correspondingly varies from building to building. Attaining the desired temperatures is at the heart of keeping businesses comfortable, but making sure indoor air quality is high is also important. Indoor air quality can be improved in commercial spaces through the use of air filtration and humidity control.
Control
The best way to optimize comfort in any commercial space is to have comprehensive control of its HVAC system. This is where a lot of businesses see zoning systems as advantageous. Being able to control zones separately allows varying comfort needs to be met simultaneously.
Communications
Whatever kind of commercial HVAC systems you might have, its important for them to be linked to enable highly-efficient heating and cooling practices. Its crucial to know what kind of communications protocol your system can connect to from your AC company to determine where you're losing energy and find ways to integrate with other systems in your building.
Cost
All businesses are concerned with cutting costs, and commercial HVAC systems can help you do just that. With the advancements that are now in place, commercial heating and cooling solutions have managed to grow in capacity and efficiency, making it possible to save on energy costs even while growing your business.
Poormans Heating & Air is your leading choice for reliable commercial HVAC systems. With decades of experience under our belt and a tradition of integrity, we're committed to being the trusted source for efficient and economical heating and cooling systems in the region. To learn more about what we can do for you, simply give us a call at (260) 200-4811 or fill out our contact form. Ask us for a quote today! We also offer AC repair and maintenance services.