Water heater mistakes can cause your water heater to perform poorly and lead to higher energy bills. In todays article, Poormans Heating & Air, a water heater repair and replacement expert, explains how to avoid three expensive water heater mistakes.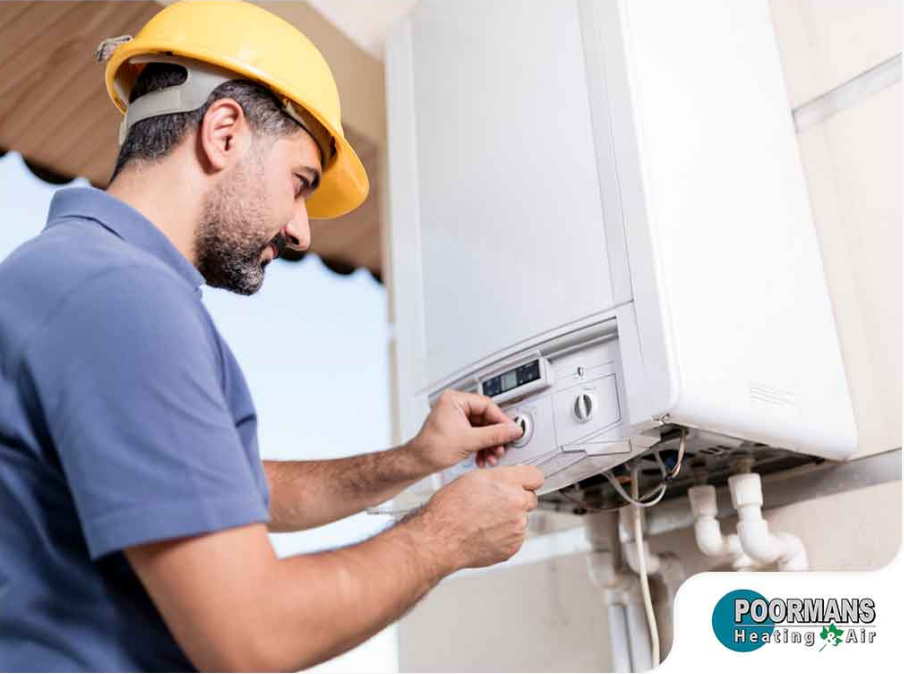 Not Scheduling Water Heater Maintenance
If your water heater doesnt receive annual maintenance, it becomes less efficient due to sediment buildup and the corrosion of its parts. The water heater then has to work harder and consume more energy, which raises your energy bills. During a maintenance checkup, a professional will inspect all parts and ensure that they're working properly. They'll also check your tank for sediment buildup and deal with its removal if necessary.
Setting the Temperature Too High
Setting your water temperature too high is ultimately a waste of money. The higher you set the temperature, the more energy your water heater will consume. In addition, setting the water temperature too high can cause the pressure inside the tank to rise, and high pressure can cause leaks. According to the Department of Energy, temperatures of over 120 degrees are too high for many households. As a water heater and furnace replacement expert, we recommend setting the temperature to 120 degrees or lower.
Ignoring Water Heater Noises
If you hear loud banging, popping or hissing sounds coming from your water heater, you need to call us as soon as possible. These sounds indicate that your water heater tank probably has severe sediment buildup. This buildup forms when minerals in the water supply coat the bottom and sides of the water heater tank. Small pockets of water can get trapped between the sediment and the heating elements of the water heater. Then, when the water heats up into steam, these pockets of water erupt violently, hence the loud noise.
If you want a water heater or AC replacement cost estimate, then youve come to the right place. Poormans Heating & Air has been in business for decades. We owe our success to our core values of integrity, honesty and excellence. We use only the best products for our customers, and our technicians are known for their attention to detail and superior workmanship. Call us at (260) 422-3534 to learn more about our products and services or to request a quote. You can also contact us here.