Commercial refrigerators and freezers are essential to grocery and convenience stores, restaurants and other businesses. Efficient refrigeration performance is even more crucial in the warmer months.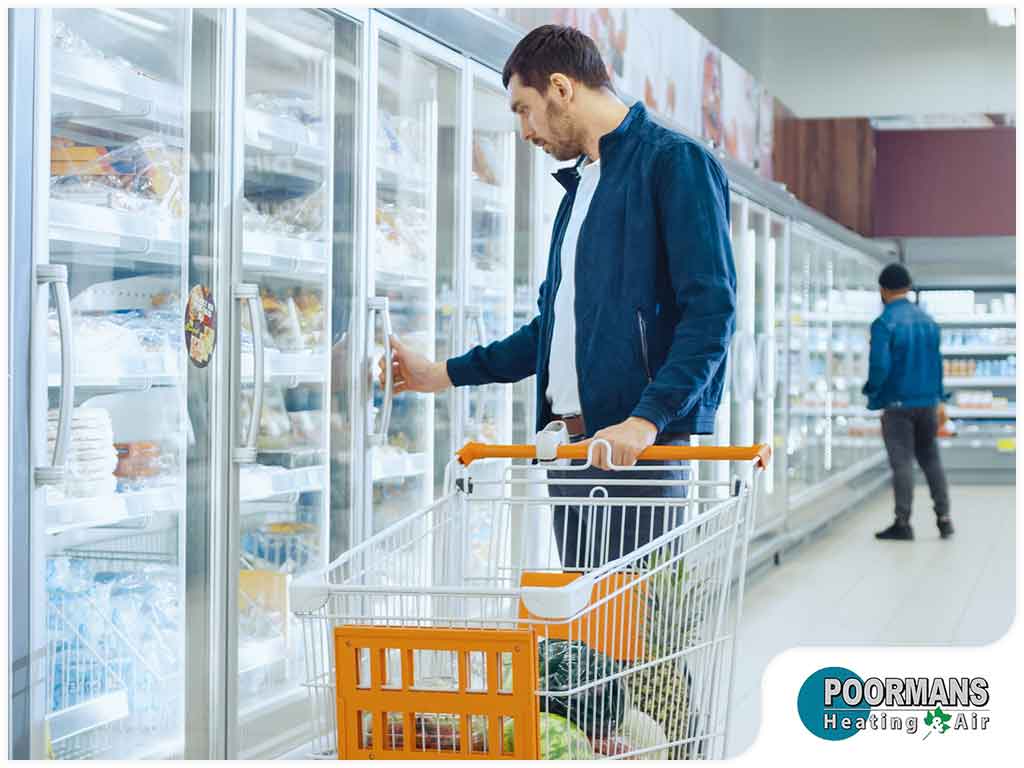 Here are the best ways to ensure your refrigeration system runs efficiently throughout the summer from Poormans Heating & Air, your trusted heating and cooling company.
Scheduled Maintenance
Preventative maintenance readies your refrigeration system for the hottest months of the year. Routine maintenance includes checking system temperature readings in the refrigeration unit, as well as inspecting the discharge, liquid and suction lines in the condensing unit.
A technician from your chosen AC company will check refrigerant levels and verify thermostat and pressure controls. They'll also clean and lubricate motors and clean coils and drain pans.
Refrigeration Position
Be sure to locate your refrigeration units away from exterior walls and windows, which let in heat that can affect the performance of your refrigeration system and even cause damage.
Alarm Monitoring Systems
Alarm monitoring systems can immediately notify you and your staff when your refrigeration units encounter problems. They also help monitor proactive refrigeration equipment performance. Monitoring systems can measure and record suction pressures, coil temperatures, compressor run status and total energy usage.
Monitoring your system helps minimize wasted food inventory because businesses usually have around four hours to restore proper temperature settings before food needs to be thrown out. In the warmer months, this time can be cut even shorter.
Keep in mind that your building requires regular upkeep and maintenance to stay functional and efficient. Without proper care, HVAC operating costs can increase and occupant comfort can suffer.
Let Poormans Heating & Air handle your residential and commercial HVAC maintenance needs. We're your leading provider of AC repair and replacement services. Our Peace of Mind agreement includes yearly inspections in the spring and fall, which includes cleaning, spotting potential problems and more. Call us at (260) 200-4811 or complete our online form to learn more about our services.