Commercial HVAC systems are bigger than units found in your home, as they're used to cool larger spaces. Business owners need to make sure their systems are running smoothly to ensure the comfort of their employees and customers.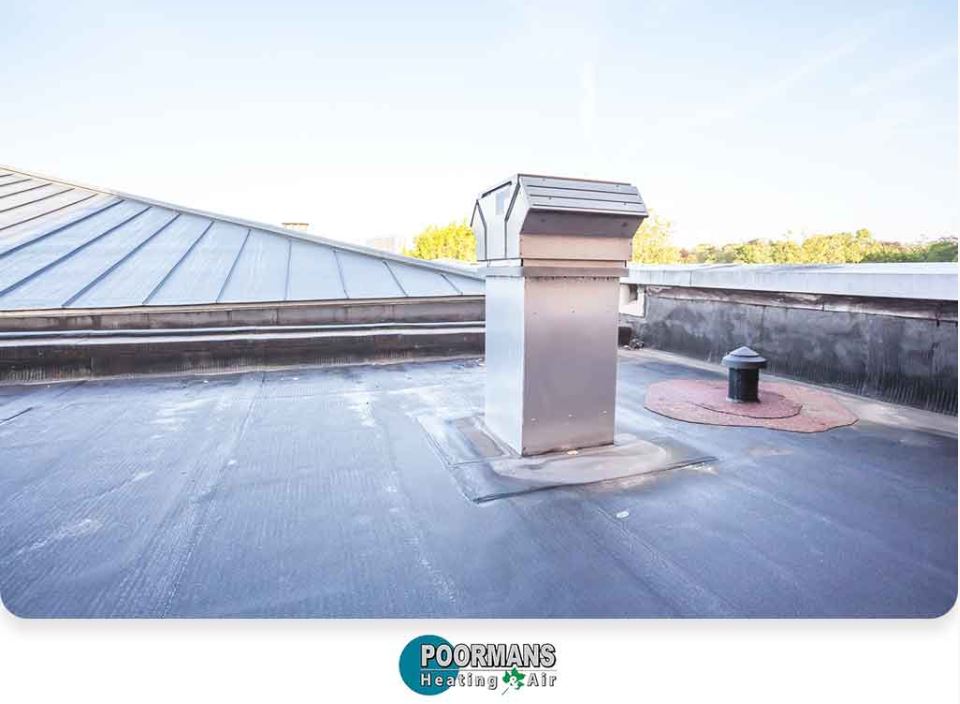 In todays post, your trustedfurnace replacementprovider, Poormans Heating & Air, discusses the most common commercial HVAC problems.
Inconsistent Airflow
Leaks or cracks in the ductwork can cause certain areas of the building to feel cooler than others. Immediately contact your local HVAC expert if you think that your ductwork has a leak. Professionals can spot the source of a leak and quickly fix it.
Poor Air Quality
A dirty air filter or a gas leak can affect your indoor air quality. A bad odor from your HVAC ducts can come from condensed stagnant water, debris on the heat exchanger, dirty air filters or overheating parts. Air filters must be changed every month.
Strange Noises
Odd noises coming from your HVAC system indicate that you need professional help. Screeching, popping or banging noises from your unit call for immediate inspection. At Poormans Heating & Air, our professional technicians will determine the cause of the problem and recommend efficient solutions. You can also contact us for any concerns about yourAC replacement cost.
Aging
As your HVAC system ages, some of its components can begin to fail. Regular maintenance and repair will keep your HVAC in good condition and help it last longer.
Water Leaks
Call your local HVAC expert if you notice water pooling around your unit, as your drain lines might be clogged or cracked. This can also be a sign of issues in the collector box, heat exchanger or evaporator.
Avoid these problems by scheduling regular maintenance with Poormans Heating & Air, your trusted HVAC company. Our Peace of Mind Agreement includes heating and air conditioning inspections twice a year during the spring and fall. These inspections help HVAC technicians spot potential problems before they turn into costly repairs for you. You can also count on us forheater repairand commercial chiller installation. Call us at (260) 200-4811 or complete ouronline formto learn more about our services.