HVAC maintenance is easily written off. A lot of homeowners wait until there is a problem before getting their system checked out. As a leader in the HVAC industry, we know what happens when furnaces and air conditioners are not regularly maintained. Thus, the push for preventative maintenance was born. Maintaining proper care of your systems regularly helps with efficiency and prevents major breakdowns from happening. But what exactly are you paying for, and what do technicians do during these visits? What's included in furnace maintenance?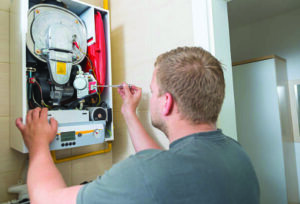 Furnace tune-ups include the evaluation of all the system's essential components. This includes:
Checking/Changing the air filter as needed
Checking the burner and flame sensor for proper ignition
Checking the heat exchange for signs of corrosion, cracks or separation. These damages could lead to a carbon monoxide leak.
Checking the blower motor and removing and debris
Performing amp draw tests to measure the power needed for the blower motor to move air through the system
Examining the belt for any damage
Lubrication of all moving parts to reduce friction
Tightening all wires and connections
Checking startup cycles to ensure proper function
Checking the flue for any blockages
Testing thermostat calibration to ensure proper heat balance
Get Furnace Maintenance at Poorman's Heating & Air
It should be no surprise that the best time to tune up your furnace is before you'll be using it for the season. So, now is the perfect time for furnace maintenance! Sign up for our preventative maintenance plan, which includes 2 visits a year, for a small reasonable fee. Ensuring proper function of your furnace and air conditioner is a vital part of living comfortably year long. If your unit is nearing the end of its lifespan, it may be time for a new one. Poorman's offers free quotes on new systems. Therefore, there is nothing to lose. Poorman's is also offering free gas gift cards to new system buyers. Click here to learn more about this deal before it ends. Call Poorman's Heating & Air at (260) 422-3534.