We've all enjoyed the disruption of a power outage. This can especially be a problem Generators are the backup power systems for every day life. They provide power when your power is lost. Here you will learn all about generators and the luxury that they provide.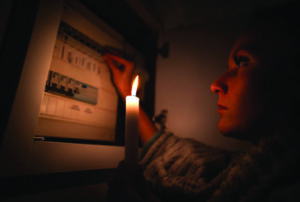 How do Generators Work?
In the event of a power loss, generators are the automatic power restoration. They work by generating mechanical energy by burning petroleum, gas, propane, etc. First, the engine produces energy. That energy allows the alternator to push electrical charges through the generator's wires. Then, a moving magnetic field is formed from the movement of the electricity which fires up the rotary system. The rotor rotates around a stator, which produces AC voltage that flows from the generator, to the electrical system of the house, appliances, etc.
What Size Generator Do I Need?
Generators come in a variety of sizes, wattage, and engine types. How do you determine what size you need? It all depends on the size of the home and the energy needs of the HVAC systems and appliances. The more systems and appliances, the more watts needed to power it. The average sized home with minimal appliances needs between 5000 and 7500 watts. Some appliances and systems require more power though. For example, central heating or cooling for a whole house could need 7,000 watts just in itself.
Pros of Generators:
1.  Powers up quickly and automatically during a power outage, even for several days.
2.  Affordable to operate and maintain
3.  Allows heating and cooling of home during outages for your comfort
4.  Protection of home from dangerous surges when power comes back
5.  Adds to the value of your home
6.  Peace of mind
Get Generators at Poorman's Heating & Air
Poorman's Heating & Air provides service and installation on generators. We provide professional opinions and professional calculators to give you the right size generator you need. Servicing Northeast Indiana and Northwest Ohio, we offer both Generac and Honeywell generators. Click here to explore Honeywell's generator products, and here to explore Generac's products. Estimates are the best way to get a professional opinion on the size, efficiency and proper product needed specially for your space. Click here to schedule a free quote with Poorman's for a new generator, or call (260) 422-3534.