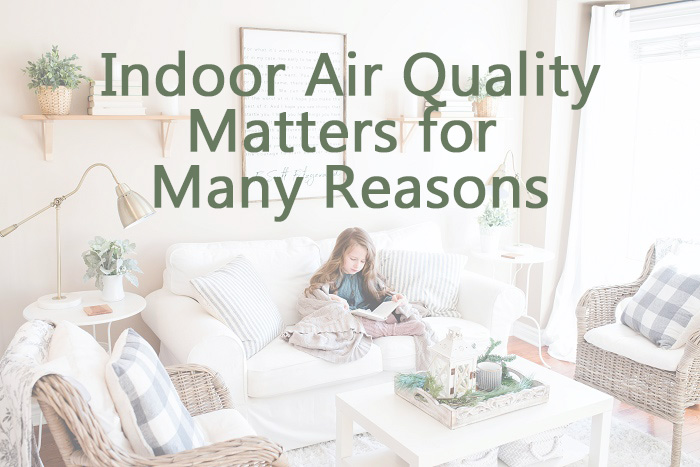 Were more concerned with Fort Wayne air quality than ever before. This is not only because of the recent pandemic, but also because were trying to remove toxins and other health hazards from our lives. Good indoor air quality impacts how we feel while in our home. Does every home need an air purifier on the central AC or heating system? Lets answer these questions.
How to Check and Monitor Your Fort Wayne Air Quality
Our homes air quality can negatively impact our health in many ways. Knowing your homes indoor air quality (IAQ) is good and can bring you peace of mind. One of the easiest ways to check your IAQ is to call a Fort Wayne air quality company to check yours. Your HVAC company may provide air quality checks. This is a great way to get a baseline for your home and learn more about what you should do to improve yours.
We also recommend installing a carbon monoxide detector on every floor and a radon detector in the basement and on the first floor. Although your air quality check may not find a problem with either of these at the time of their check, that could change at any time and both radon and carbon monoxide are highly dangerous.
Do I Need an Air Purifier if I Have Central AC?
The V in your HVAC stands for ventilator. And, although its not an air purifier for a central AC system, it does help with air quality. But only if you regularly replace your air filters and have clean ductwork. Its not going to provide the same level of as an air purifier on a central AC and heating system. If you do find that you have an air quality issue, you should consider adding an air purifier to your HVAC system.
Call Poormans Heating & Air for Your IAQ Check
We offer indoor air quality assessments and can advise you as to how your homes indoor air quality can be improved. One of our solutions includes adding an air purifier to central AC and heating systems. Call us today to learn more and schedule your IAQ check – (260) 422-3534 or fill out our contact form.