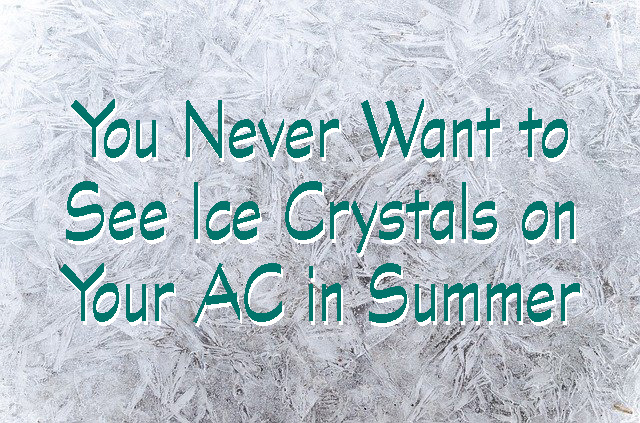 Weve had some hot days this summer and, without a doubt, theyll be more. If youve experienced the frustration of your AC freezing up, you may be wondering why it happens and why it sometimes seems to correct itself. And, in case your next question is do I really need AC repair in Fort Wayne if its OK now?, the answer is yes, heres why.
Many Causes, One Explanation
Your AC freezes up when the evaporator coil is too cold. This can happen for several reasons including:
Low refrigerant which means you will need repair to your HVAC in Fort Wayne.
Issue with your blower motor often seen when the interior unit isnt running but the outside one is. Again, youll want to call for AC repair in Fort Wayne.
Dirty coils, especially from an overflowing drip pan. Chances are good theres a clog somewhere that needs attention and youll need your technician to resolve this problem.
Airflow problem sometimes this problem is as simple as clogged air filters which you can fix. However, if its a problem with or in your ducts, you want an HVAC company to diagnose.
Thermostat or contractor issues, both of which lead to an HVAC freezing up but needs the expertise of a Fort Wayne HVAC professional.
Extreme temperature changes outside. When the outside temperature drops and the unit remains on, it can cause the AC to freeze up. Basically, this leads to a pressure imbalance in the system. It may correct itself or you may need to call for repair.
How Can I Prevent My Air Conditioner from Freezing Up?
First, always change your air filters when recommended or more frequently if you have pets. Second, schedule a regular HVAC tune-up so your technician can make sure your system runs as it should without issues like low refrigerant and an overflowing drip pan. Lastly, use quality air filters and change them as recommended.
Poormans Heating and Air Offers Professional HVAC Services
As a locally based, highly rated HVAC company, call us when you need AC repair in Fort Wayne or any of the surrounding communities. We also service northwest Ohio too. Dont trust your HVAC to just any Fort Wayne company, trust the experts. Call us at (260) 422-3534 any time of day as we offer emergency services 24/7! You can also fill out our contact form.