HVAC air filters trap pet dander, pollen, dust, dust mites, mold spores and other airborne particles while utilizing porous membranes to maintain airflow. They vary in terms of MERV, or minimum efficiency reporting value rating, which indicates how effective they are at removing airborne particulates. In time, these components will have to be cleaned or replaced.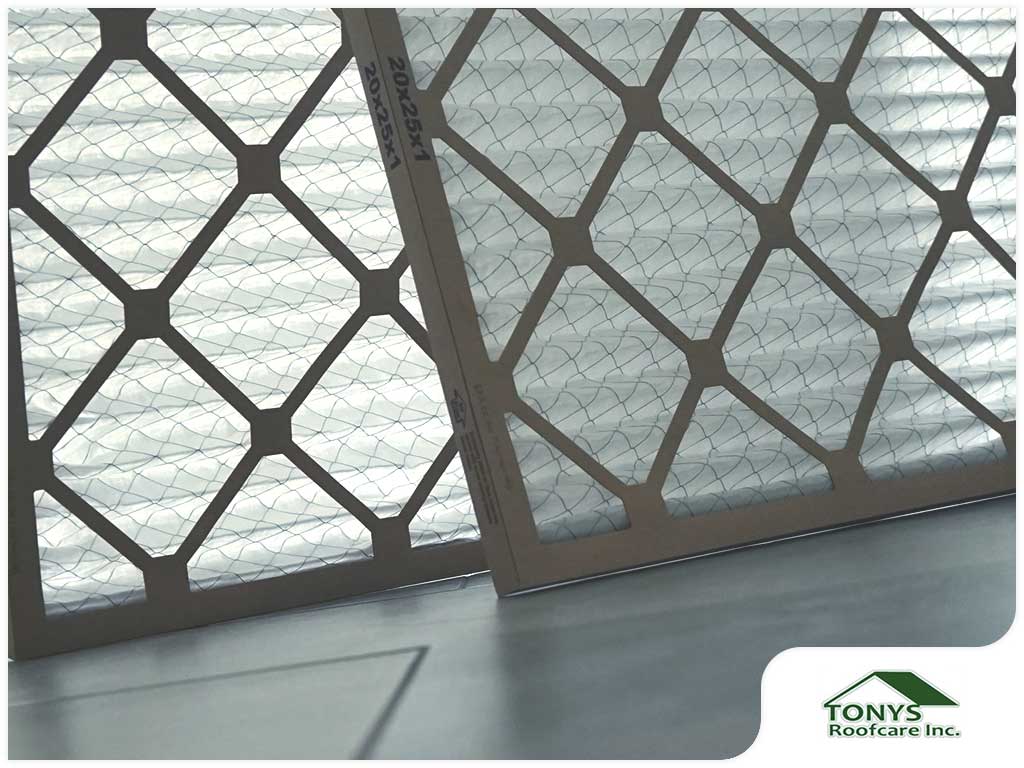 In todays blog post, Poormans Heating & Air, your local heating and cooling company, discusses the different types of HVAC air filters.
Flat-Paneled Fiberglass Filters
These inexpensive, disposable filters are composed of layered fiberglass and a metal reinforcing grate. They have a MERV rating between 1 and 4, which means they trap pet hair and other large debris and can protect the components of HVAC units. However, they're ineffective at ensuring indoor air quality.
Pleated Media Filters
These filters carry a MERV rating between 5 and 13, while high-efficiency ones are rated between 14 and 16. When you switch to these filters, an increase in filtration efficiency is to be expected. Not only do they provide less airflow resistance, they're also effective at minimizing fan noise.
HEPA Filters
According to the Occupational Safety and Health Administration (OSHA) and the U.S. Environmental Protection Agency (EPA), high-efficiency particulate air (HEPA) filters offer the highest level of protection against airborne particles. They're capable of catching 99.97% of airborne particles, with MERV ratings reaching up to 20. Residential HVAC units, however, cant support this type of filter because of its size and airflow restrictions. A reliable heating and AC company would have to modify it for use in the home.
Reusable Air Filters
While reusable air filters are more expensive, they can be used again after a simple cleaning. The only downside is that they're like flat-paneled fiberglass filters in that they carry a MERV rating of 1 to 4. Plus, putting them back into the HVAC unit while still damp increases the chances of mold and mildew growth.
Whether you require AC repair or heating installation, you can rely on the expertise of the certified technicians at Poormans Heating & Air. We guarantee that we'll get the job done right the first time. Call (260) 200-4811 or fill out our contact form to request a free quote.