Poormans Heating & Air offers a full range of heating, air conditioning and plumbing services, including furnace replacement and scheduled HVAC maintenance. Let us give you an overview of our products and services: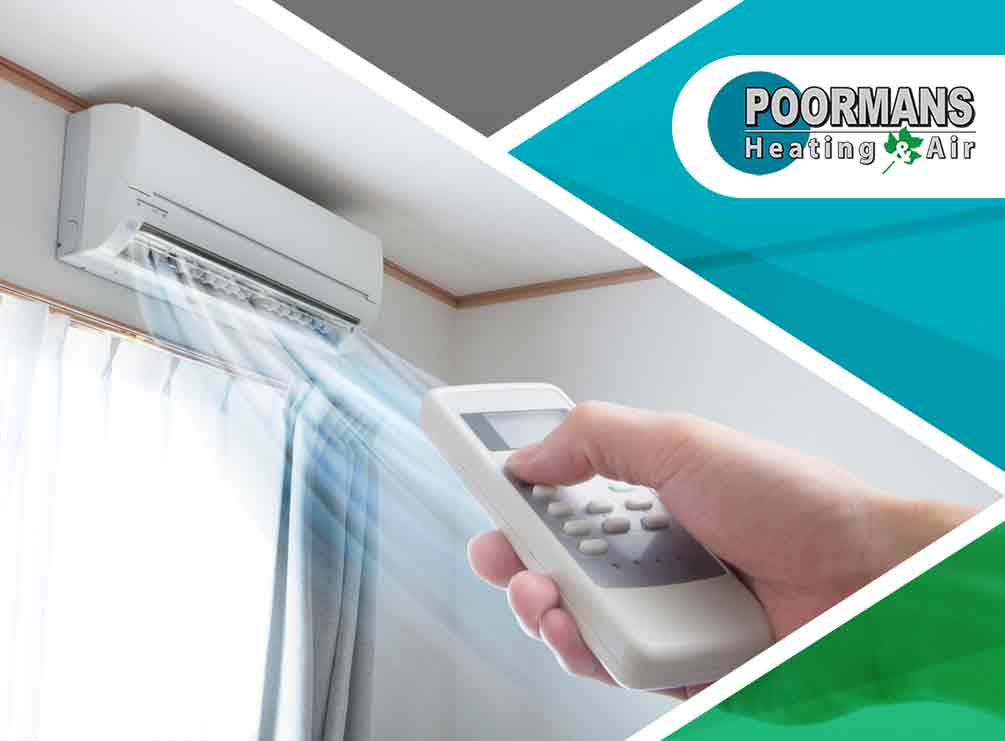 Heating and Air Conditioning
We install and repair HVAC systems, working with oil- and gas-fired furnaces, heat pumps and traditional boiler systems. We can also work with large installations like baseboard heating systems and geothermal heat pumps, in addition to smaller systems such as ductless and mini-split HVAC systems. If youre after something more high-tech, we offer Wi-Fi-capable thermostats that can be integrated with most types of HVAC systems.
If you own or manage a commercial property, we can design, install and repair your HVAC systems, whether in large buildings or small. We know that commercial properties have unique heating and cooling requirements, so we tailor our designs to be specific to our clients buildings. Well work with you to come up with an AC replacement cost and design that works with your budget and requirements.
Plumbing
Poormans Heating & Air is an established provider of plumbing services. Our knowledgeable licensed plumbers provide long-term solutions to most plumbing issues, as well as perform water quality tests and backflow preventer testing. They also participate in the State of Indianas continuing education program, with technicians certified by the American Backflow Prevention Association.
Peace of Mind Agreement
Regular maintenance helps your HVAC system maintain a reliably comfortable home year-round, and our Peace of Mind Agreement helps make certain that your heating and cooling system receives the care it deserves at the appropriate times throughout the year. For a modest annual fee, well perform twice-yearly scheduled maintenance inspections to ensure peak performance.
We offer 10-year warranty coverage for parts on all our new installations, and a one-year warranty for our repair work. If youve signed up for our Peace of Mind Agreement, youll get two-year warranty coverage on our repair work.
Poormans Heating & Air is your number one provider of air conditioning and heater repair, maintenance and installation services in Fort Wayne. Give us a call at (260) 442-3534 or fill out our contact form.