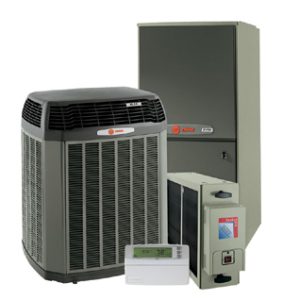 We rely on our air conditioner to keep cool throughout the summer. It works hard to do its job. However, there comes a point when it may be time for a new air conditioner, rather than repairing your unit again. Do you know these common signs? As an air conditioner installation company in Fort Wayne, here is some advice we give homeowners trying to decide if its time for a new unit.
It Requires (Another) Major Repair
Repair and maintenance are a fact of ownership of anything mechanical. However, if your AC requires another major repair, it may be time con consider a new system.
Age
Units that are more than 15 years old or still use freon should be replaced. In 2010 air conditioner manufacturers stopped using R-22 (Freon) in their units. Chances are that when you add up the cost of the repair plus the difference in operation of a new, energy efficient unit that youll realize its time for a new air conditioner.
Rising Energy Bills
Even if your unit is just 10 years old, depending on its SEER rating, a new unit with a higher SEER rating could save you as much a 40% on your cooling costs this summer according to the US Department of Energy. Even if your energy bills havent gone up, your unit may be working harder to do its job.
Your Home Isnt Comfortable
There are two elements that lead to comfortable home temperature and humidity level. Your air conditioner controls both in the summer. If youre not comfortable, chances are that your unit is aging and a new unit will make a difference.
Poormans Heating & Air Can Help
As an air conditioning installation company in Fort Wayne serving the surrounding areas, we can help you find the right unit for your home, energy goals and budget. We offer free quotes for new air conditioners and are a TRANE installer. Let us know if you need financing as we offer several easy and convenient options. Call us today at (260) 422-3534.