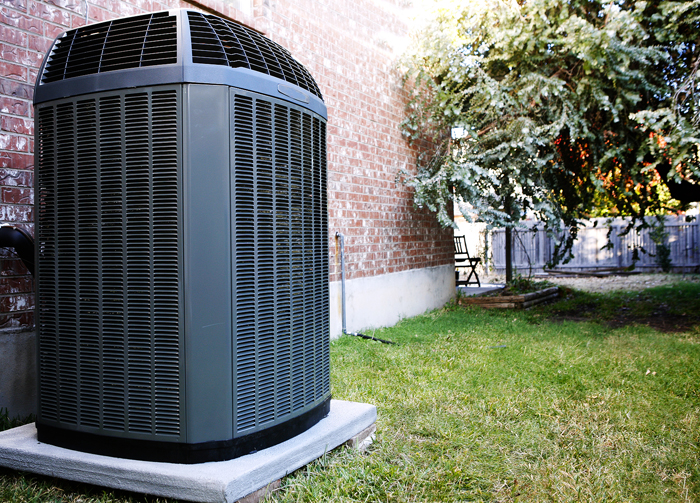 Before you know it, youll be turning on your air conditioner. And, although here in New Haven, Indiana, we do normally have a nice long spring, summers can be brutal. You likely already know the importance of calling a local air conditioning company for a spring tune-up, but did you know there are three other things you can do to help keep your AC in top shape this summer?
1. Keep the Exterior Unit Clean
Make sure to check your outside air conditioning unit regularly all growing season. You may be surprised at how quickly a nearby bush or shrub grows. Not only can branches do damage to the fan and other parts, leaves can too. Make sure there is about a foot of clearance around the unit. Another tip, make sure the unit remains level. If the pad begins to sink, get that addressed right away.
2. Replace Your Filter Regularly
Many homeowners think that just because the air filter they put in their unit says replace every 90 days that they only need to worry about it once every three months. However, if you have dogs that shed or home improvements going on, you may need to replace your air filters more often. Our advice is to check it every 30 days. If you notice a different sound at the intake vent, you likely need to replace your filter right away.
3. Get a Programmable Thermostat
A programmable thermostat, especially a smart thermostat can help you entire HVAC system all year. By reducing how often your HVAC system runs and cycles on and off, youre saving the unit. When you program yours to raise the temperature in your home while at work, not only do you save money but you save wear and tear. Some smart thermostats also alert you to trouble and remind you when to change your filter. If you arent comfortable installing one yourself, contact your local air conditioning company.
Call Poormans Heating & Air, Your Local Air Conditioning Company, Today
Whether you need a tune-up (and yes, well clean your unit while were there), are interested in a programable thermostat, or think it may be time to call your local air conditioning company for a new air conditioning system for your home. Poormans Heating & Air services New Haven, Indiana as well as the northeast Indiana region and can help you choose the right size unit for your home and budget. Call us today for a free estimate for a new unit or a spring tune-up for your existing one. Reach us at (260) 422-3534 or fill out our contact form. We're A+ rated by the Better Business Bureau.