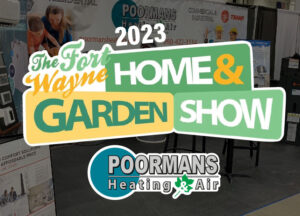 Poorman's at Fort Wayne Home and Garden Show 2023
It's that time of year again, folks! Poorman's will be at the Fort Wayne Home and Garden Show in 2023. The show is the place to see the latest in contemporary home and garden products and services. Come see Poorman's along with 650+ other exhibitors. The event is from March 2-5. Poorman's will have their own booth with a variety of systems on display to learn about. Our professionals will tell you all about them and whether or not they will be great for your home or commercial space. We will be talking about ductless mini splits, heat pumps, air scrubbers and so much more. So mark those calendars and come check it out!
Click here to learn more about the event and get your tickets.
About Poorman's Heating & Air Conditioning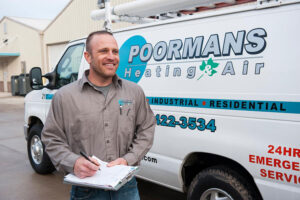 Founded in 1978, Poorman's was built on the foundation of high integrity and trusted employees. Poormans Heating & Air Conditioning strives to provide our home heating and cooling customers with the most comfortable, efficient and economical mechanical systems available by applying unparalleled knowledge, skill, craftsmanship and personal service with a team of highly trained employees. Click here to contact Poorman's about your next installation, maintenance, or repair project. Or call (260) 422-3534.