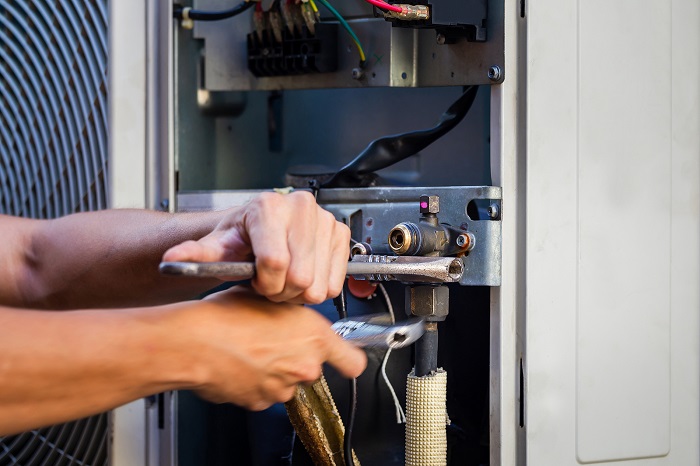 It seems like just weeks ago we had freezing temperatures and now all of a sudden, were turning on our air conditioning. If you are looking to save on your cooling costs, as an air conditioning services company, we have some tips that will help you.
Maintenance
We talk about HVAC maintenance a lot because its that important. Think of an AC maintenance check as a tune up for your system. When you call an air conditioning services company for a spring tune up, they will make sure everything is as it should be and correct minor issues. Just like a tune up for your car keeps its operating at peak efficiency, so does an air conditioning tune up. Peak efficiency means youll spend less on utility bills.
Smart Thermostats
Although features vary based on the model and brand smart thermostat you choose, one constant remains across all, you can save money on cooling costs. First, when you program the unit to raise the temperature in your home when youre not home, youll save. However, thats not all. Some models have ECO modes that avoid running the unit during surge pricing from your utility company. Others have smart settings that automatically raise the temperature a few degrees when youre more than five miles from your home. All these features equate to energy and, therefor, cost savings.
Turn on Your Ceiling Fans
Did you know that by simply turning on a ceiling fan in a room that youre occupying can make you feel up to ten degrees cooler! Imagine if you could leave your thermostat just a few degrees higher and use a fan. According to Ygrene, youll save 4-8% on cooling costs if you employ this tactic every day this summer. Just remember to turn off the ceiling fans when youre not in the room.
Call Poormans Heating & Air
Of course, you can also consider getting a new air conditioner. This may save you more than you originally thought. In our next blog, well talk about seer ratings and how much they can impact your energy costs. If you simply need a spring air conditioning services including repair and maintenance, call us. Its not too late to make sure your unit is operating as efficiently as possible. Call (260) 422-3534 or fill out our contact form today.