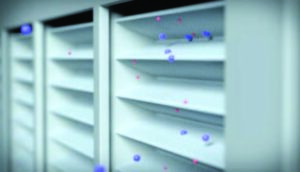 How often do you see sunbeam particles flying around the house by a sunny window? Once you notice it, you can't seem to unnotice it. These tiny air particles can carry harmful bacteria throughout your whole house, and you and your family could be breathing it in every day. Consequently, poor air quality can be an issue for people with respiratory issues, like asthma and pneumonia. Additionally, doctors can actually prescribe Indoor Air Quality (IAQ) products. If the air quality of your home is a top priority, you may want to invest in an air purifier.
How Do Air Purifiers Work?
Air purifiers work by emitting electrically charged molecules called ions into the air. These ions "sanitize" the air particles by latching onto them, causing them to become heavy and fall. As a result, this neutralization process drastically reduces the amount of bacteria, mold, dust, odor and other unwanted air particles in your living space. Furthermore, air quality products ensure that you and your family are breathing in the healthiest, cleanest air possible. If that's not enough, here are some more reasons why you should invest in an IAQ product:
Eliminates hazardous asbestos particles
Reduces chance of airborne diseases
Eliminates harmful chemicals
Removes damaging radon
Neutralizes unpleasant odors
Alleviates asthma
Can extend life expectancy
Improves sleep
How Much Do They Cost?
Residential air purifiers vary in cost depending on what you want out of them. Poorman's recommends iWave and RGF air purifiers because of their effectiveness and reliability.  Here's some details on each to help you determine which one might be best for you.
iWave-R- This is a self-cleaning needlepoint bipolar ionization generator specifically designed for cleaning air in residential duct A/C systems. Since it is self-cleaning, it requires no maintenance for the duration of its lifespan. Cost: $717
iWave-M-This is a flexible ion-generation bar that can treat air quality in nearly any HVAC application. With low maintenance and no replacement parts, this system is perfect for ductless units. Cost: $479
Reme-Halo by RGF- This air purifier uses patented REME Cell technology with UV-C light to create low level, airborne hydrogen peroxide throughout the air-conditioned space reducing airborne and surface bacteria, viruses, odors, and mold. Cost: $798
Halo-LED by RGF- The HALO-LED proactively treats every cubic inch of air conditioned space, reducing airborne and surface contaminants and pollutants through bi-polar ionization and revolutionary, patent pending, REME-LED technology. Cost: $971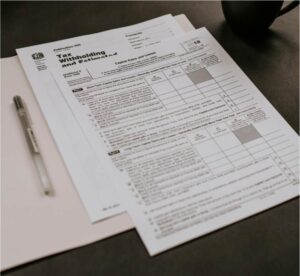 Note: If a doctor prescribes you an air purifier, it can be tax deductible. Check out our blog on how air quality products can be tax deductible:
Tax Deductible Indoor Air Quality Products | Poormans Heating & Air
Are they Worth the Hype?
To conclude, yes! We believe the benefits outweigh the price that air purifiers cost. Air purifiers benefit not just your health, but your overall quality of life. Poorman's has a variety of IAQ products to choose from. Ranging from a variety of applications, Poorman's offers free estimates to help you decide which one is right for you. Call today to get your free quote.