With its compact design and good performance, window air conditioners are one of the more popular cooling systems available today, especially in homes where space is at a premium. But like their counterparts, window ACs may develop problems over time. Poormans Heating & Air, one of the areas trusted air conditioning andfurnace replacementcompanies, discusses some of these common issues, plus ways to deal with them.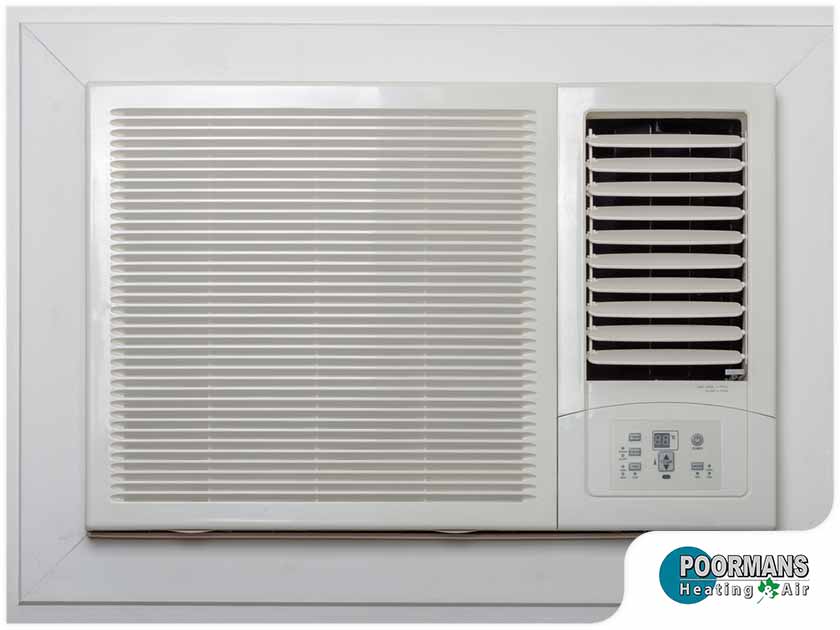 Water leakage
Is your window air conditioner mounted at the right angle? Make sure to check if the system is mounted at a slight incline toward the rear. When positioned properly, this allows the condensed water to flow outside via the drain pipe. To troubleshoot this issue, you just need to make sure your air conditioner is reinstalled the right way.
The compressor cycles between ON and OFF constantly
This usually indicates that theres a problem with the thermostat or the temperature sensor. First confirm that the air conditioner's filter isn't clogged, then make sure the sensor is located near the evaporator coils. If the problem continues, the best decision is to turn to a premier air conditioner andheater repairexpert like Poormans Heating & Air. With our experienced HVAC technicians, well inspect your system thoroughly and perform the necessary repairs.
Insufficient cooling performance
The typical reason for inefficient cooling is a coolant leak. This issue can negatively affect how your window air conditioner distributes conditioned air throughout your living space. In fact, when overlooked, this can lead to extensive wear and tear on the system. Fortunately, all you need to do to mitigate this problem is to turn to a trusted local HVAC company like Poormans Heating & Air. It always pays to leave the job to the pros when your AC has a coolant leak. This way, you can prevent further damage to the unit and eliminate any safety hazards.
Consult Poormans Heating & Air for all your HVAC needs, fromAC replacement costsand maintenance requirements to indoor air quality solutions. With our top-tier services, well make sure your home remains comfortable and energy efficient all year 'round. We serve the areas in and around Auburn, New Haven, and Fort Wayne, IN. Call us today at (260) 422-3534 or fill out thiscontact formto schedule your consultation.