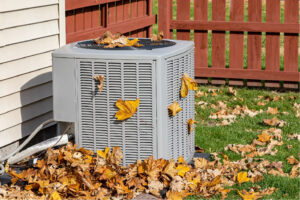 The changing of the seasons comes with a big checklist of tasks for your home. The list is seemingly never-ending, but there are a couple tasks at the top that should be prioritized. It is important to ensure that these things are done regularly to prevent any damage to your home and keep it in top-shape. Here's the home maintenance for fall checklist:
Clean Dryer Vents
Dryer vents are often neglected when it comes to regular maintenance. It is important to keep the vent clear to reduce restriction of airflow, which can lead to overheating and longer dry times. These vents are generally an easy clean out with a vent brush, or just pull the extra lint out with your hands.
Check for Drafts
Proper insulation is the best heat saver and helps your furnace from over-working itself. However, lack of proper insulation could be detrimental to those heating bills. Windows and doors are the most obvious sources of heat loss. But attics and crawlspaces are also a source for heat loss. These areas should be sealed and insulated properly to prevent your furnace from over-working itself and causing those higher energy bills.
Assess Indoor Air Quality
Your home's air quality during the colder months is a big factor in minimizing sickness during flu season. Air purifiers are great for minimizing viruses and allergens, which can be essential for optimal health during these months.
Check Detectors
With heating systems in full effect, it is important that smoke and carbon monoxide detectors are working. Check batteries and expiration dates on these and replace when necessary. A simple battery replacement could be lifesaving.
Change Filters
Air filters should be changed at least twice a year. The best time to change them is during the change from cooling to heating, and vice versa. Failure to change air filters regularly causes poor air quality and an inefficient HVAC system.
Schedule Furnace Maintenace
Last but certainly not least, schedule furnace maintenance with an HVAC professional like Poorman's. This ensures optimal efficiency and longevity of your furnace. Plus, it decreases the chances of a system breakdown at such a crucial time for heating. For more tips on winterizing your home, check out our partner, Trane, and their blog here.