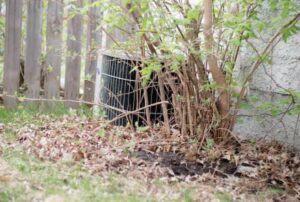 Air conditioners are built to withstand even the harshest temperatures. However, fall brings about more than just a weather change. Leaves, dirt, and other debris can wreak havoc on your air conditioner. This buildup blocks airflow, which can reduce efficiency and can raise your utility bills. Eliminating this buildup will prevent damage and increase the lifespan of your AC. Here are some ways to protect your AC to withstand the fall elements.
Trim Surrounding Foliage
Any leaves or bushes that surround your AC unit is sure to create droppings in the fall. Acorns, pine needles, twigs and other debris could impede air flow and prevent it from properly working again. Trimming the surrounding foliage is the easiest way to prevent intrusive branches and droppings from getting into your outdoor unit.
Rake Around the Unit
Even if there are no leaves around your AC right now, the wind can force a leaf collection to form around your unit at any time. Leaves carry moisture, which creates rust. Decaying leaves can release acidic gases that can eat away at your AC's copper tubing. Thus, we recommend keeping leaves away from your unit at all times. A good rule of thumb for leaf maintenance is to rake about once a week to eliminate the chances of buildup.
Use an AC Cover
If it didn't already sound obvious, an AC cover can prevent a lot of these issues. Most manufacturers make AC covers for when your unit is not being used, but be aware of what kind of cover you choose. Try to avoid plastic and vinyl covers, as they aren't breathable and can allow condensation to form. Instead, try a canvas cover. This material is more waterproof, and will keep away leaves and debris without risking dust or mold.
Schedule Preventative Maintenance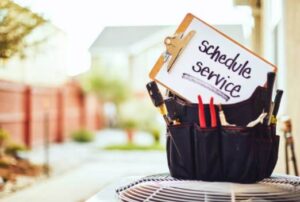 Scheduling a service, even when you don't need it, is important in ensuring the longevity of your HVAC unit. Therefore, a preventative maintenance plan is the best way to prevent any major issues in the future. Poorman's offers preventative maintenance, just ask about our "Peace of Mind" Agreement.